The Cafe de Move-On Blues review: Christopher Hope on the fate of South Africa
POLITICSThe Café de Move-on Blues: In Search of the New South AfricaChristopher HopeAtlantic Books, $29.99
Looking at the rest of the world (Donald Trump, Brexit separatism, the walls keeping "them" out), perhaps South Africa, in the bad old years of apartheid, was not behind, but "way ahead of the curve", writes South African expat Christopher Hope (poet of note, Booker-shortlisted novelist and, here, historian par excellence) in the introduction to his excellent new book.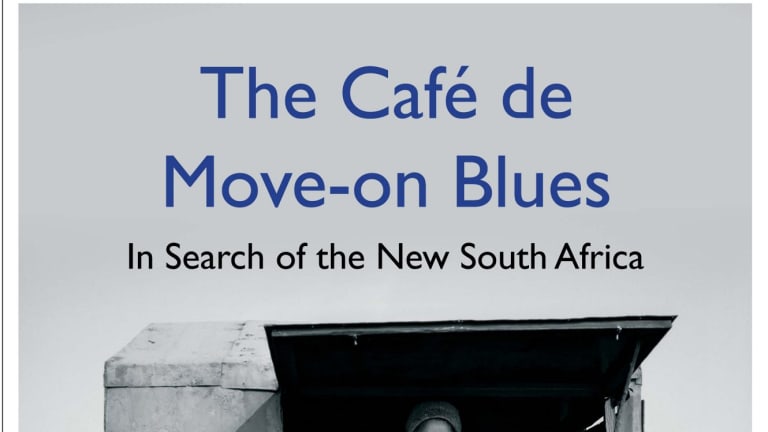 The Cafe de Move-on Blues, by Christopher Hope.
From my perspective, after 30 years in Sydney, Hope has nailed it with this rewrite of our shared history, hauled bravely into the present. Growing up, as we both did, living "with the pathological condition we called apartheid", we were fed a pack of lies. Mostly, we muddled through our younger lives in a fog, fraught with prejudice and an inalienable but fragile sense of entitlement, whether we considered ourselves left, right, or even apolitically immune.
Everything was a contradiction: our kind parents were not so kind to everyone, our wise teachers and religious leaders were complicit and there was no one to respect who was not immensely scary (as in not-of-our-race and pretty much out of bounds/verboten).
"They [apartheid's architect Hendrik Verwoerd and the Nazi sympathiser who followed as president, B.J. Vorster], set their faces against variety, reason, forbearance, love, toleration, imagination and humour. They closed schools, churches, universities and libraries. They banned books, films, plays; they expelled clerics and academics and deported, banned, jailed or killed those who disagreed with them. During their half-century of rule, they put in place a system of racial intolerance so cruel, so pervasive and so murderously stupid that it blighted whatever it touched." Vorster, "a lawyer by training and a thug by nature", used to greet first-timers to the country with "Welcome to the happiest police state in the world". Maybe for him.
Read More