Sticky Carpet
There's a bit going on for Clowns with a handful of festival slots coming up at the end of the year and early next year, but this month the hardcore Melbourne rockers embark on their own Freezing in the Sun east coast tour.
That's great news for fans of the five-piece band or anyone who's had a gutful of whatever's driving them to distraction and just wants to rock out with one of the country's finest exponents of nicely distorted, good ol' fast and furious punk rock.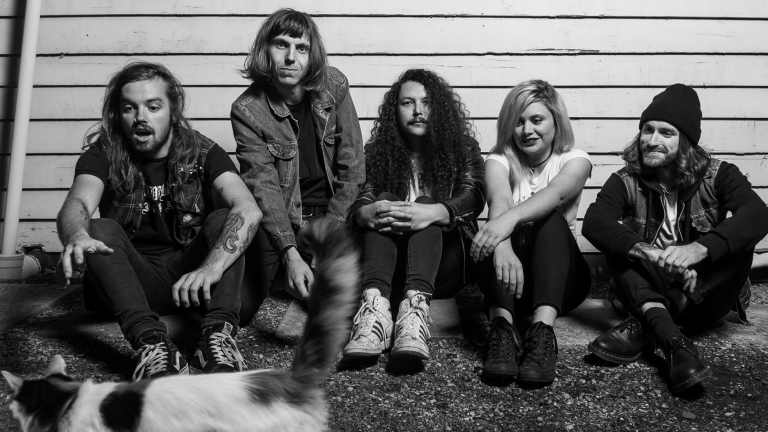 Clowns
Clowns dropped new single I Shaved My Legs For You this week, a tantalising taste of what could be in store when they deliver their fourth album, which they'll be recording soon after upcoming shows at Sydney's Lansdowne Hotel on September 21 and the Corner in Melbourne on October 6. There's a bunch of shows in between, including Newcastle and Brisbane. Go to damagedmusic.com.au for all dates, venues and ticket information.
Clowns have Brisbane's Voiid, who released debut EP Pussy Orientated two years ago, supporting their September and October dates. Voiid released the single Twins in July and plan to release a debut album next year.
[embedded content]
album of the weekBrian Henry HooperWhat Would I Know?(Bang! Records)★★★★Just over a decade since his heartfelt album The Thing About Women and five months since his death, these 10 songs from the Beasts of Bourbon's charismatic bass player again deliver far more than lyrics and piano woven together. This feels like Hooper's parting message and, in some ways like David Bowie's Blackstar, it's loaded with powerful emotion. Gareth Liddiard brings the strings, Jason Bunn some viola and Steve Boyle the keys. From the sparse, yet deeply personal Seventeen Years to the fractured, unsettling mood of Do You Want It, the answer is when it came to music, Hooper indeed knew a great deal.
selectaBlues Funeral - Mark Lanegan BandVire - All Of the Dirt All At OnceAre You Experienced - the Jimi Hendrix Experience
Read More