Turning Pages: The ups and downs of writing for television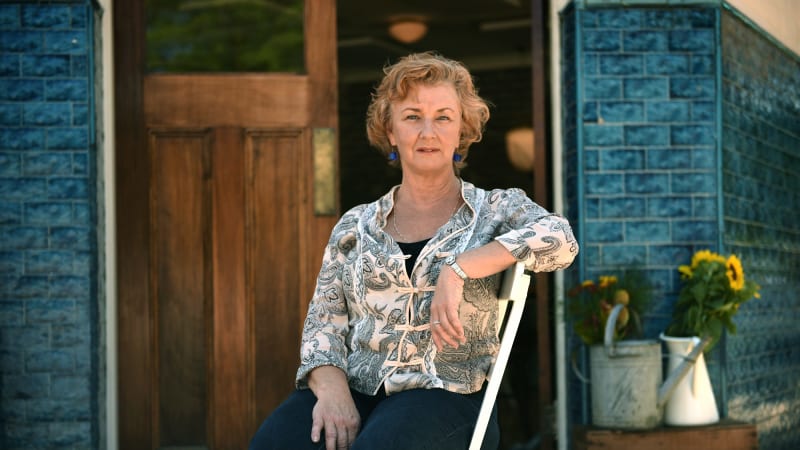 Her aim was to start a conversation about TV, but at first she had a very mixed response. Some New Yorker readers refused to have a TV set at all; some were very sceptical of the notion of writing about TV; and others were extremely and aggressively aware of every tiny change in the TV conversation.
What her sessions at the recent Melbourne Writers' Festival conveyed was her huge interest in and enthusiasm for the new television and its subversive possibilities: an intelligent fangirl, if you will. She was loving the "big explosion" of romantic comedy, and was excited by the way a series such as The Good Fight with its firm of black lawyers challenged racism and Trumpism.
She was impressed by Australian comedian Hannah Gadsby's groundbreaking show Nanette, which she'd seen both on stage and on Netflix. What she especially loved was its art criticism and Gadsby's scathing view of Picasso, "how we think about hero worship of artists who do vicious things, or who are really screwed up".
At another session, Leigh Sales indulged her love of film and television by assembling a panel of screenwriters as her ideal dinner guests. Veteran writer Jan Sardi said a good screenplay made use of the audience's imagination, employing ambiguity, a simplicity and sparseness in the writing: "You're doing a dance with the audience."
Samantha Winston defined the difference between writing for film – "epic, turning internal into external", and for TV – "more focus on character". Good performance and direction could make a difference, "but if you don't have a good story on the page, it will never be great".
Tony Martin took a leaf out of Jerry Seinfeld's book when he was writing scripts for Upper Middle Bogan, and mined the experiences of people on set to get funny stories from real life.
Actor and screenwriter Lachy Hulme revealed how a good performer could improve a story. When he first read the scripts for a new series, Offspring, he couldn't make head or tail of his character, Dr Martin Clegg. "He was supposed to be a bastard boss. I thought, I'll give him an English accent, make him nutty. I set myself a goal: three stupid things to do per season."
But before the actors get hold of the script, the writers have already wrestled with it. Debra Oswald was having a terrible time with one episode of Offspring. So she walked the dog with her partner, Richard Glover, talked nonstop about her problems, and Glover didn't say a word. At the end of the walk, she thanked him for solving the problems.
Janesullivan.sullivan9@gmail.com
Read More