Sex, booze and humiliation: Culture at exclusive college exposed
Soon after agreeing to the review, the college appointed Dr Markwell, who is known for his work reforming university college cultures interstate and overseas, to replace its controversial former warden, the Reverend Canon Ivan Head.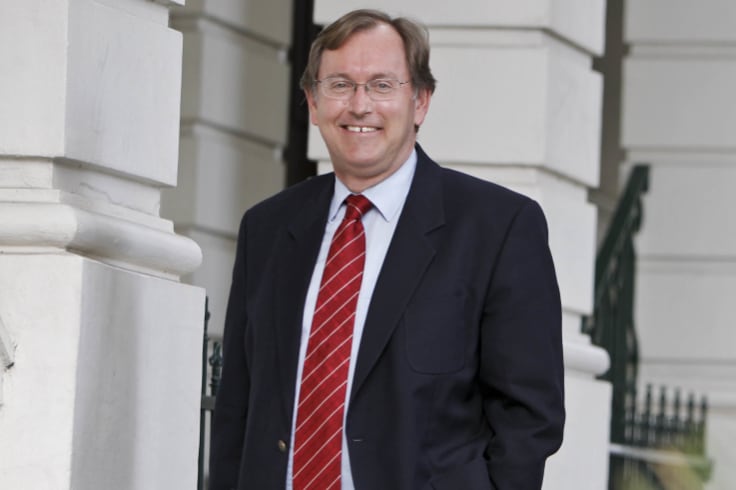 Dr Don Markwell has apologised, and said the college would act on all recommendations in the report. Credit:Glenn Hunt
Ms Broderick's team spoke to most of St Paul's students, as well as alumni, staff and students at other parts of Sydney University, including Women's College. The resulting report runs to 132 pages and 50 recommendations.
The report found the lack of diversity was an issue, with most St Paul's residents coming from a few Sydney private boys' schools. Until recently, recruitment relied upon students promoting St Paul's to their former schools.
Some students displayed sexist and demeaning attitudes towards women.
One custom involved inviting women they didn't know - often first-year students - to a "Bone Room" party, which some women have described as a booze and sex party at which the floor was covered in mattresses (the "custom" was stopped in 2016).
Loading
On valedictory night, the rugby boys would chant sexist slogans around a fire pit. One St Paul's student spoke of challenging another who had filmed a woman during a sexual act, only to be told to "chill out man, we all do it".
Women described the boozy, "hook-up" culture of the student-run Salisbury bar as a hotbed of harassment, telling investigators they were frequently groped or felt pressured into sexual activity. The CCTV was often covered with a cloth.
"A member of staff who requested anonymity also spoke of the excessive amounts of vomit that are required to be cleaned up each Thursday morning," the report said.
The report also raised concerns about hazing and bullying, saying that, while only 6 per cent of students said they had been victims, evidence from student interviews "provides a different perspective".
Hissing at freshmen and outsiders was common until it was banned this year, although some did not consider that harassment. "Hissing forces you to be humble," one student told investigators. "It sounds humiliating but it's not."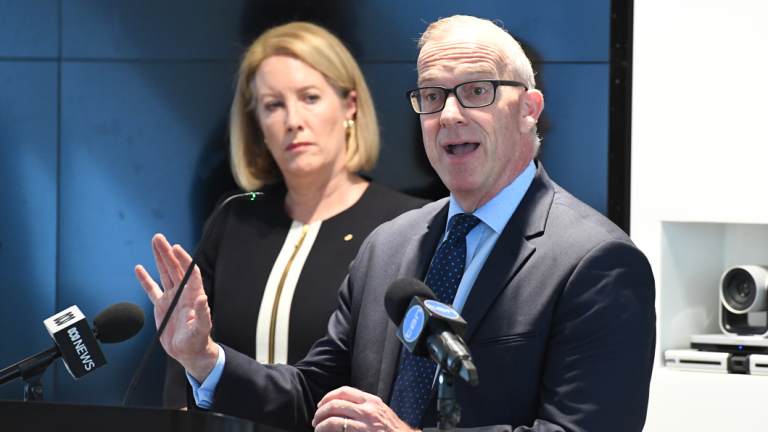 Former sex discrimination commissioner Elizabeth Broderick and Sydney University vice-chancellor Michael Spence. Credit:Peter Rae
Other O-week rituals, in which freshmen were auctioned to older students who left them in remote locations, beaten with thongs, or told to push a mattress through the quad while older boys tackled them, were also banned this year.
The report examined the Anzac Day custom of dividing into "platoons", some of which had initiation tasks such as eating sheep's hearts, standing in buckets of iced water, or skolling cask wine mixed with raw eggs.
Some of these initiations were "demeaning and dangerous", the report said.
Loading
Students defended the Anzac platoons as "tradition", but they were actually relatively recent. "By using this term [tradition], students legitimised and normalised certain practices without questioning whether they align with contemporary community standards," it said.
As he released the report, Dr Markwell also released the college's action plan to reform its culture. "We are utterly determined to be leaders in preventing and responding strongly to sexism, sexual harassment, and sexual assault," he said.
"We will do whatever is necessary to achieve this."
The warden's powers to expel and suspend will be strengthened, traditions will be reviewed, staff will be devoted to student support, and there would be zero tolerance of behaviour that failed to meet college standards.
St Paul's will recruit more broadly, looking interstate, overseas and to public schools for students. It will employ a professional bar manager and security guards. Students will be required to have regular training on sexual ethics and respectful relationships.
Ms Broderick said her report found some strengths but many areas that required immediate action, particularly in relation to alcohol, hazing and sexual misconduct.
"I congratulate St Paul's College on a new era of transparency and will be watching their progress with interest," she said.
Nina Funnell, the director of End Rape on Campus, had not seen the report's detail when approached by the Herald but welcomed Dr Markwell's apology. "You cannot change what you do not acknowledge," she said.
Dr Spence said Dr Markwell was committed not only to cleaning up St Paul's culture, but also to becoming an example to other colleges when it came to sexual harassment.
"He means it, and the students know he means it," Dr Spence said.
Jordan Baker is Education Editor of The Sydney Morning Herald
Read More